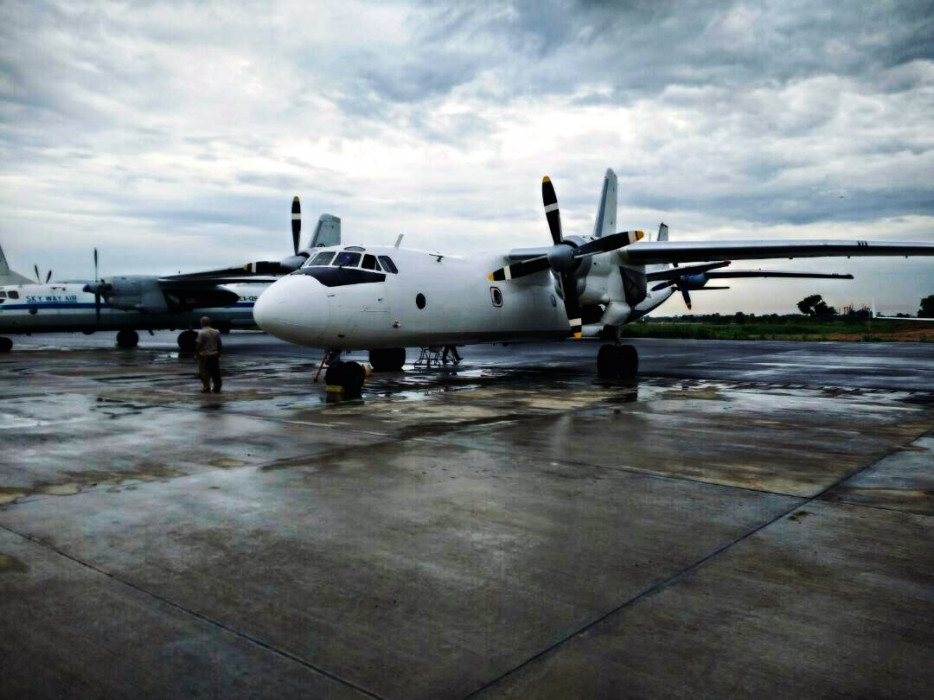 AN26B
Antonov 26B is a twin turboprop powered medium transport aircraft. Its unique feature is the rear rear loading ramp which can be rolled forward under the fuselage to allow for vehicles to reserve up to the cargo bay. The AN-26 has an Auxiliary Power Unit (APU) fixed to the starboard engine nacelle that serves as a turbojet booster on take-off enhancing the aircrafts STOL capabilities.
AN26B is capable of operating legs of up to 500 NM with maximum payload of 6500kgs with an average cruise speeds of up to 220 knots.
The AN26B operated in Plano Trading fleet has been operating under EASA issued AOC for many years in the past. The aircraft has upgraded avionics and safety features as per EASA requirements. Complete maintenance and safety records are available on hand.